FESTIVAL DAY AGENDA
10:15 – 10:30
Opening: Jovan Stojanović, COO/Managing Director, Direct Media United Solutions
10:30 – 11:30
Keynote: Ravid Kuperberg, partner, Mindscapes: The Story of StoryTeching
11:30 – 11:45
Coffee break and networking
11:45 – 12:15
Srđan Đurđević, R&D Director, United Group: Innovation and TV
12:15 – 12:45
Willem Janssen, Director, Head of SSP Sales, BeNeLux/ CEE, FreeWheel A Comcast Company: Who is the original influencer?
12:45 – 13:45
Snack break
13:45 – 14:15
Key note: Jon Burkhart, marketing consultant TBC Global, content strategist, and co-author of Newsjacking: Constant Curiosity - How Firecracker Questions Create Memorable Moments?
14:15 – 14:45
Vladimir Vulić, management consultant, Digitalizuj.Me Co-Founder, and Spark.me Program Director: New Model of Digitally Transformed Organization
14:45 – 15:15
Dragan Bjelogrlić, actor, director, and producer: Is Serbia ready for online platforms?
15:15
Graduation ceremony for the Media and Branding module participants
Download the detailed agenda
with talk descriptions
Ravid Kuperberg
Dragan Bjelogrlić
Vladimir Vulić
Srđan Đurđević
Jon Burkhart
Willem Janssen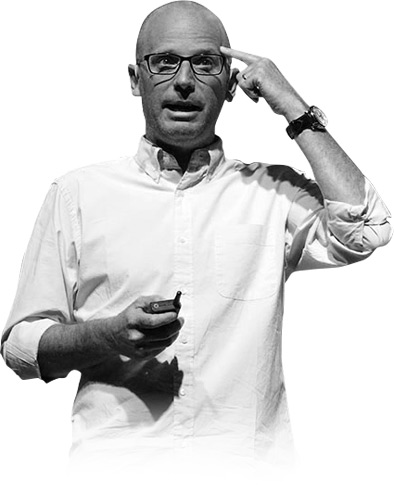 Ravid Kuperberg
Partner and trainer
Mindscapes
The Story of StoryTeching: How is innovative technology translated into effective storytelling
To start: What is StoryTeching anyway? This is the talk where you'll learn the answer to the question of how technology, data, and brand narratives merged into one in incredibly different and compelling ways. Our guest Ravid Kuperberg of Mindscapes, Israel, one of the Cannes Festival's recurring speakers, reveals everything about how technology became an integral part of the modern brand storytelling in no time at all. The interactive talk will look at key innovative and award-winning campaigns that use effective creative StoryTeching. We'll come up with practical thinking tools geared to direct the mind and lead it to unique application of innovative technology. Ravid told us to expect compelling and entertaining content that crosses the boundary between the digital and the physical, between the online and the offline.
Ravid Kuperberg is an experienced speaker, always tackling colorful and extremely complex topics — structured creative thinking in brand communications. For a while now, the imaginative and always curious creator's expertise has been widely used by the world's biggest agencies and brands. And it won't hurt to mention the thirty Cannes Lions (as well as three Grand Prix Lion awards) that are comfortably sitting on the display cabinets of Mindscapes workshop participants. The name of Mindscapes denotes an elaborate training system for perfecting innovative and creative thinking and action. The training methodology is specially tailored for each industry branch (advertising, media, digital, TTL, and PR). Ravid is a former marketing expert with a background in strategic and creative roles. He kicked off his career as a strategic planner, after which came a stint in copywriting, and then he focused his creative potential on the role of creative director. He is a frequent keynote speaker and trainer at the biggest international marketing conferences and advertising festivals. This means that he is a mandatory guest at the prestigious Cannes Lions International Festival of Creativity, as well as at the 2019 Direct Media Academy!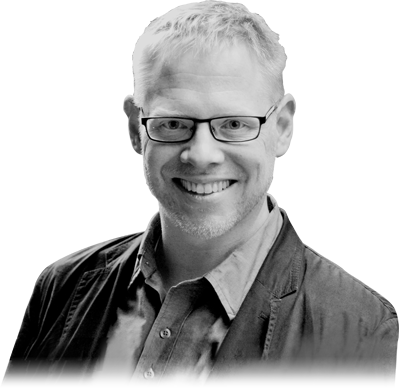 Jon Burkhart
Marketing consultant TBC Global, content strategist, and co-author of Newsjacking
Constant Curiosity - How Firecracker Questions Create Memorable Moments? 
To paraphrase author Ian Leslie, if you let your curiosity roam free, you'll break all the rules by asking questions no one's thought to ask. Newsflash: most brands don't make these dangerous inquiries.  Keynote speaker Jon Burkhart will help you act on your curious urges to create content that POPS like a firecracker. Translation: you'll learn to use varying amounts of Provocation, Originality, Playfulness & Surprise. Ultimately, this type of content will help you better connect with the changing needs of your audience. When you adopt the POPS framework, your content will start with a provocative question that digs deep to uncover the root problem for your audience. Ground this in truth and you'll come up with an original solution that's deeply human, and appeals to our innate need for play or surprise. In this insightful audiovisual show, Jon shows you how brands create these memorable moments. Part stand-up comedy, part investigative report — expect interactive, rapid-fire storytelling with one aim: to help you find new ways to create these memorable moments yourself.
Jon Burkhart is best known for being an award-winning keynote speaker, content strategist, and co- author of Newsjacking: The Urgent Genius of Real-time Advertising. As your friendly neighbourhood "Real-Time Guy," Jon makes you more memorable in the moment. He fronts TBC Global, a marketing consultancy where he helps brands grow through the clever use of story and technology, and his workshops often help tease this out through interactive games that amplify the learning through competition and play. Example: He coined the term 'game-inar' (a webinar & gameshow hybrid) and invented the 'beernote' - a closing keynote/drinking game where he summarises the major themes in real-time with the light touch of an improv comedian. He has spoken 8 times at the world's largest marketing and technology conference South By Southwest Interactive and has served on the board for 5 years. He has also created 'happy hour training' for the world's best marketing creativity festival Cannes Lions. Find his work in places like Rolling Stone, Fast Company, and The Guardian.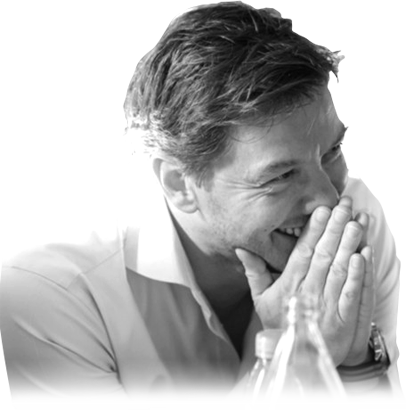 Willem Janssen
Director, Head of SSP Sales, BeNeLux/ CEE, FreeWheel A Comcast Company
Who is the original influencer?
A powerful influencer economy has emerged following the rise of social media. In parallel, those same digital technology advancements have enabled TV to rapidly evolve. Willem Janssen will share his perspective on the past, present and future of television and why it remains the post effective platform to reach and influence audiences.
Willem Janssen brings many years of experience in business development and sales to his role as Head of SSP Sales in the BeNeLux and Central and Eastern Europe area at FreeWheel. He is passionate about the development of the premium video ecosystem and champions FreeWheel's efforts in shaping the future of TV, and maintaining the company's position as a market leader in EMEA. FreeWheel's premium video advertising technology is used by more than 20 major broadcasters and distributors across the region, and the company is also a driving force in powering addressable TV in the US and Europe. Before joining Freewheel, Willem worked over a decade on the publisher side as a commercial leader and on data driven publishing initiatives. He graduated from Hotelschool Tilburg and is a fluent speaker in Dutch, English and French.