AGENDA
DAY I - 28.5.
9:30
Welcome to the New Media World
10:05 – 10:45
New Generations, New Communications
11:00 – 11:30
#10year challenge
13:40 – 14:25
Strategy in the Age of Tactics
14:30 – 15:05
Social Media Training&Trending
15:15 – 16:00
Influencers: Authentic Media
16:10 – 16:30
The Consumers are the Media
DAY II - 29.5.
9:00 – 13:00
Mindscapes workshop: Cracking the codes of creativity and innovation or how do we decode the creative and innovative
14:00 – 14:30
Data Changing The World
14:40 – 15:15
Do you believe the news, or are you using your own head?
15:30 – 16:00
Music Business Revolution
16:10 – 16:45
The Next Web
Download the detailed agenda
with talk descriptions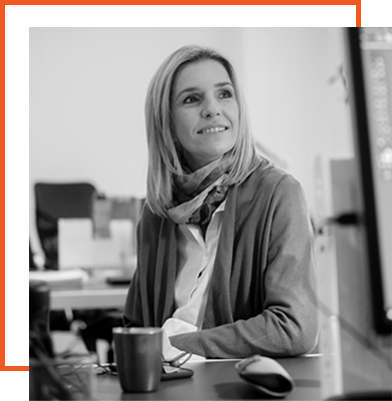 Marija Matić
Data&Communications
Director
DIRECT MEDIA
United Solutions
Over the next five years, the advertising industry will change more than over the past fifty! And among the key champions of change are the media. Digitization and data-driven communication brought about new media, and most certainly modernized the old, traditional ones. What are these changes, how they influenced the already diverse media ecosystem, and what is the place of man in all this — the New Media World module will attempt to define all of the above. We will be tackling a new kind of relationship between the media and the human being as the center of everything. If you're on your way to becoming a "new man" for the new media world, this is just the place for you.
The participants in the media module will a Mindscapes workshop
MODULE LEADER
Even today we have a Renaissance woman among us — one who is versatile, open, and creative. Her name is Marija Matić, and Direct Media United Solutions has been lucky enough that she decided to stay with us for nearly 20 years of her professional life. Her skills encompass the communication process through and through — she is our Data & Communications Director and manages the Data, Research, Insight, and Creative departments within the DIRECT MEDIA United Solutions system. On top of it, she's always looking to the future, which is why to her we entrusted the development of new services, internal tools and research, and advanced tools, including machine learning. Her resume lists taking part in more than 50 conferences and panel discussions in both Serbia and the region. Often and gladly she shares her knowledge with young leaders through the agency's in-house educational programs, as well as external ones. Marija was the first moderator of the media module under the IAA Serbia's educational project AcademIAA. She's also a member of the project's Organizing Committee. As a member of the IAA Working Group, she contributed to writing and creating the Serbian Code of Ethics in marketing communications and advertising.
LECTURERS ON THE MODULE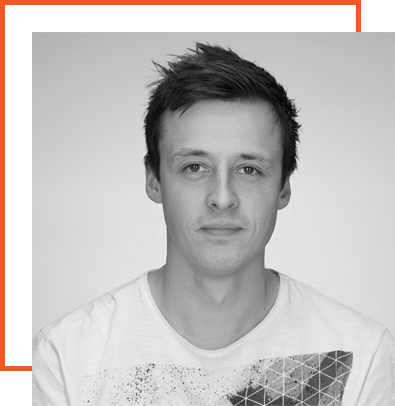 Bojan Musulin
Chief Operating Officer
IDJDigital
Bojan Musulin is at the helm of IDJDigital, and his affinities, interests, and skills brought him to the position of director of digital distribution and digital platforms. Content and its distribution are Bojan's great passion, and innovation in the field inspire him to increasingly open up his mind every day to new methods and technology in the industry. As of 2013, he has been with IDJVideos, working on content distribution projects, IDJDigital's digital distribution development, launching IDJTV, as well as developing the IDJDash user dashboard for clients and a number of apps and websites oriented towards the clients and the audience. Bojan's specialty — which he mastered at the black belt level — are digital platforms like YouTube, Spotify, Apple Music, iTunes, and content marketing platforms like Google AdWords, Facebook, and Instagram. By the way, Bojan Musulin is a graduated engineer of audio and video technology, and through his own record company he is involved in numerous music projects, which he enjoys immensely.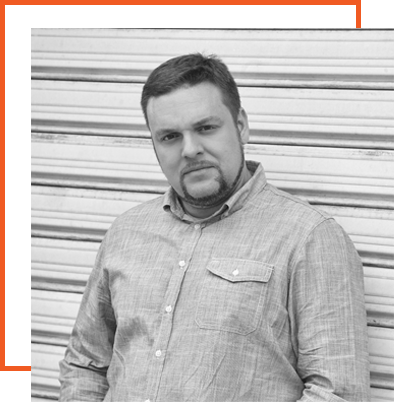 Igor Černiševski
Digital Group
Accont Manager
DIRECT MEDIA
United Solutions
When it comes to digital advertising, Igor wise to every trick in the book. And by "every trick in the book," we mean literally every single area. He devoted the entire last decade to every segment of this type of advertising — from web development, digital project management, and digital media planning through comprehensive digital strategies. As the Digital Group Account Manager, she is directly to "blame" for the digital presence of some of the biggest companies on the Serbian market. Over the past 15 years, Igor has been hard at work amassing his experience — with more than 500 digital projects to date, he was in charge of developing some of the most progressive digital campaigns on Serbia's market. He's passionate about sharing ideas and experiences and the universality of knowledge, and he's been a longstanding trainer in several digital advertising courses. He's the coordinator of the DIMAQ program for Serbia and member of the IAB Europe Education and Training Committee. He appeared as a speaker at several regional events: Webiz, Cactus, Spark.me, Digital Day, Dare to be Original... The quality of his talks is sufficiently illustrated by the clamoring for tickets!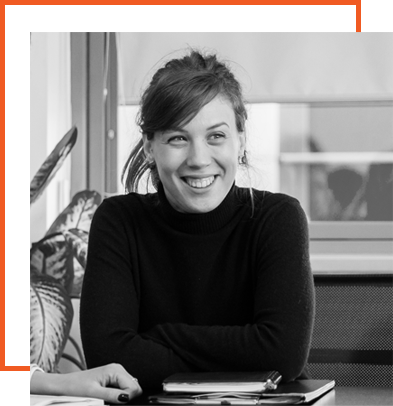 Ljubica Vukčević
Insight Manager
DIRECT MEDIA
United Solutions
Ljubica was a London student, and now she's a Belgrade professional. She is an alumni of London's University of Westminster and Belgrade's Faculty of Dramatic Arts. Over the past 10 years, one of the biggest global chains (Omnicom Media Group, London) was lucky enough to have had Ljubica share her myriad skills with them, as Research Manager for Europe, the Middle East, and Africa. The next in line to get lucky and have the versatile and always innovative and resourceful Ljubica as part of the team was the largest communications agency in the Adriatic region (DIRECT MEDIA United Solutions). For seven years, she's been building the good reputation of our agency, offering universal solutions for every situation and tirelessly suggesting new and interesting projects — namely through roles in the Account, Research, and Insight departments. In 2015, she was the president of the IAB Serbia's Market Research Working Group. Her work combines the best possible pairing of two words when one needs to describe her — young and leader. Media Marketing voted her as one of the Adriatic region's 50 young leaders, and she's also the winner of the global IAA Inspire Award for young leaders for 2017.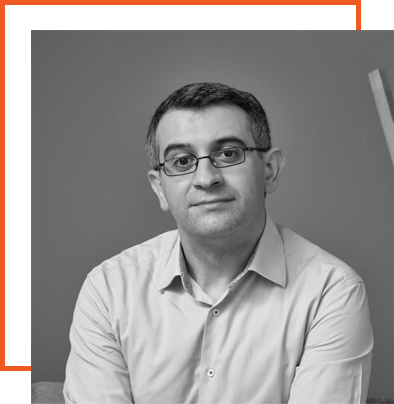 Danko Kardović
Research Manager
DIRECT MEDIA
United Solutions
When he started his career at DIRECT MEDIA United Solutions as a research assistant, Danko was first catching eyes with the degree of his passion for numbers in marketing and in the media world — which most people run from as far as they can. Today, after more than eight years with the Research department in the role of Research Manager, he is in charge of implementing and overseeing all kinds of media and market analysis, as well as conducting research for media strategies. The principle he never moves away from even by an inch is providing precise information or no information at all. This motto is in perfect agreement with DIRECT MEDIA United Solutions' comprehensive Science + Art communication approach. What Danko's coworkers appreciate most is his ability to bring (to most people) dreary statistics and data to life and present them so that their role and significance are truly understood. That's precisely what makes his talks surprisingly exciting and interesting!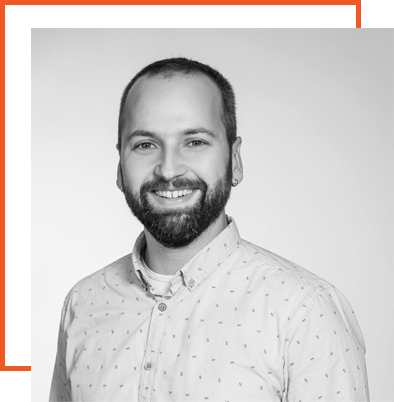 Darko Crnogorac
Senior Media Planner
DIRECT MEDIA
United Solutions
He started his career at DIRECT MEDIA United Solutions in the Print department. Enthralled by the "glamour of the Internet" (as he is known to jokingly say) and the desire to learn something new, six years later he moved to the Digital department. At first he was happy, but his heart soon started to yearn for his old office. After two years, his deep nostalgia brought him back to his first love — the print department, which faithfully waited for him and simply thrived once he returned. He's on the editorial staff of the satirical Njuz.net and the writers team of 24 minuta sa Zoranom Kesićem [24 minutes with Zoran Kesić]. His pseudonym is Soko Sokolović, although no one is quite clear why.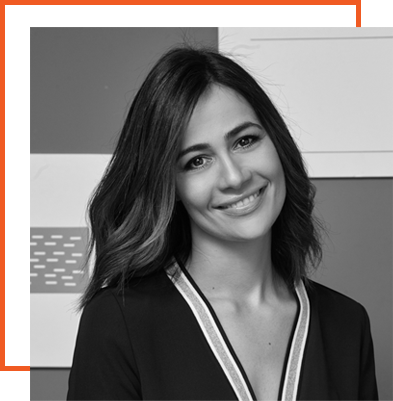 Voljena Daničić
Head of Creative
DIRECT MEDIA
United Solutions
Here's someone who knows every agency trick in the book — Voljena. The graduate marketing manager devoted more than ten years to moving through every single department at the agency. She held every position there is — from Media Buyer and Account Manager through New and Digital Media Manager. Today, Voljena is at the helm of the creative sector. Nevertheless, it seems that she can't stand still, which is why she's the main "culprit" for introducing a bit Sci-Fi innovation in communication. By combining the creative and the media, she casually manages to step out of and away from patterns day after day — impressing both the clients and the consumers.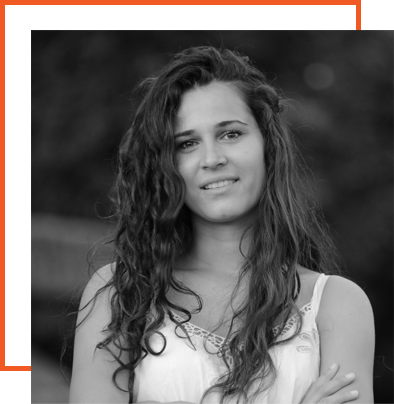 Milica Kuvalja
Market Researcher
DIRECT MEDIA
United Solutions
Milica received her formal education in the Management Bachelor's program and the Human Resources Management Master's program at the Faculty of Organizational Sciences. Her lengthy title is backed up by both her curiosity and her desire to learn, as well as her valuable experience. Immediately after completing her studies in 2015, she was recruited by Direct Media as Research Assistant. Advancing from the position of Research Assistant to the position of Junior Market Researcher, she had the opportunity to work with clients from different industries and take part in pitches and development of tools within the DIRECT MEDIA United Solutions system.
However, when she has to pick, Milica is quick to say that she is definitely the proudest of her contribution to the development of the sentiment analysis tool — WOMA (Word-of-Mouth Analyzer). By the way, she is in charge of monitoring all media, preparing market analyses, researching target audiences, and tracking global trends for the purposes of media strategies. Milica is a member of the International Advertising Association, Young Professionals, Serbian Chapter.